30 Days Refund • Free Insured Shipping & Returns Worldwide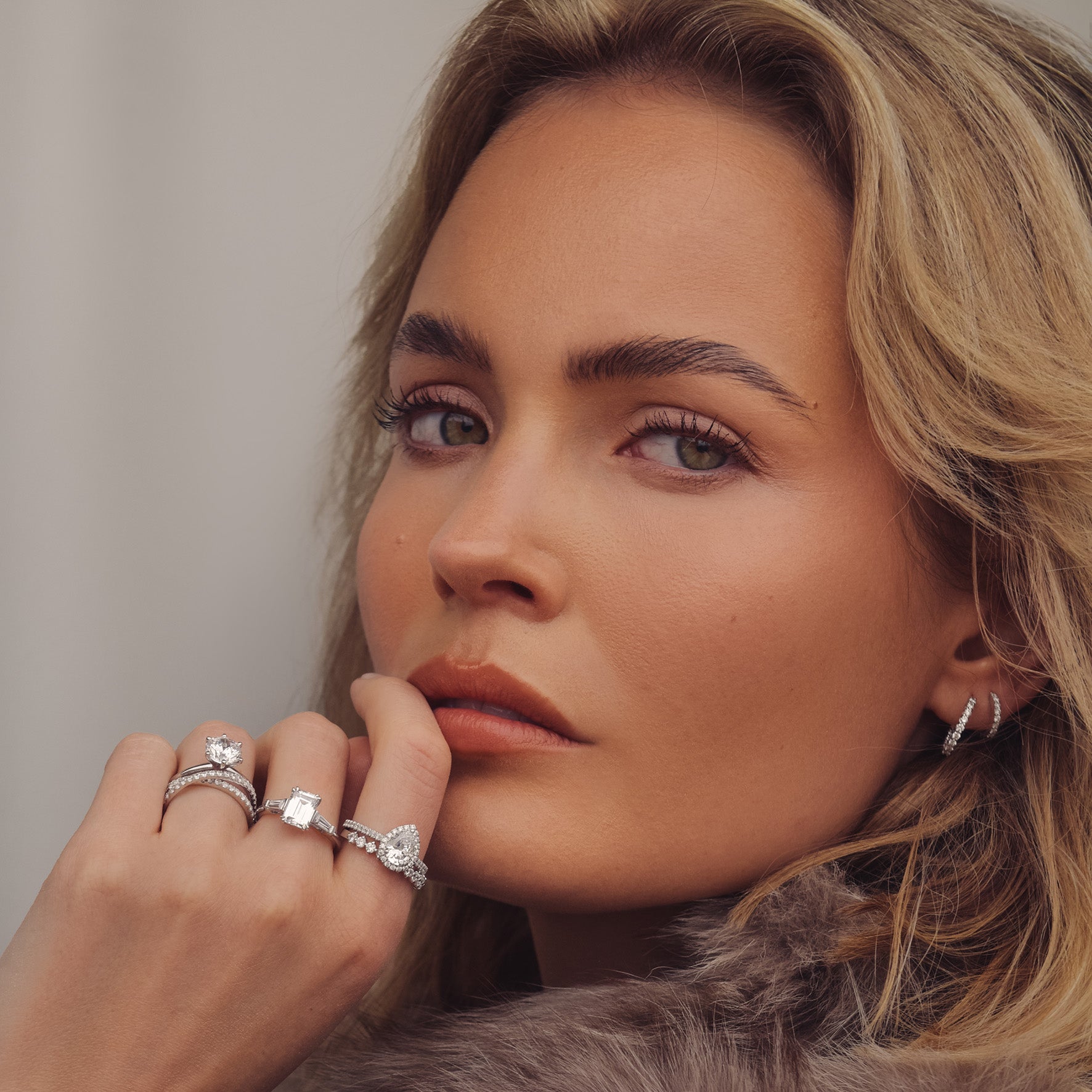 An engagement ring is a timeless and elegant piece of jewellery. A classic investment piece that will be on your finger for a lifetime. A piece of jewellery to wear and love everyday, now and forever. It's easy to feel lost among all diamond rings out there. You can find everything from a classic and delicate solitaire diamond ring to a halo diamond ring with the motto "more is more". It is all about finding the ring that suits your style and personality. To inspire you to find your dream ring, here is a summary of the biggest wedding trends. 
The biggest wedding ring trends
Halo Diamond Rings
We still see a lot of halo diamond rings in different variations - single halo, double halo, hidden halo. There is one type of halo for every personality. The halo diamonds can be delicate or chunky depending on the look you're after, but remember to keep a balance between the centre stone and the halo diamonds to get the right proportions. 
Oval Diamond Rings
We have seen more and more celebrities wearing oval diamond rings, and we can see the market growing for this diamond shape. The oval diamonds are suitable for solitaire rings as well as a classic wedding band with oval diamond for a personal touch. The oval diamond shape is very beautiful and flattering to your finger.
Vintage inspired rings
Vintage inspired rings also continues to be big. You can go all the way with a vintage inspired engagement ring, or keep it classic with a vintage inspired wedding band to match your solitaire diamond ring. The vintage inspired rings can be difficult to pair with a wedding band, but our shaped diamond ring is the perfect match when a classic wedding band cannot fit next to the ring.  
Don't forget that the engagement ring and wedding ring should fit perfectly together. The wedding ring should enhance the beauty of the engagement ring and not take over. 
To choose your engagement ring is a big decision and many of our clients are unsure what their partner want. Don't worry we'll help you! Borrow a ring from us for your proposal. Then together you can choose a ring from our big collection, or design your own unique wedding ring without extra cost.
Contact us to book a personal meeting & style advise.