Christmas Gifts Refund Extended To Jan 7 • Free Insured Shipping & Returns Worldwide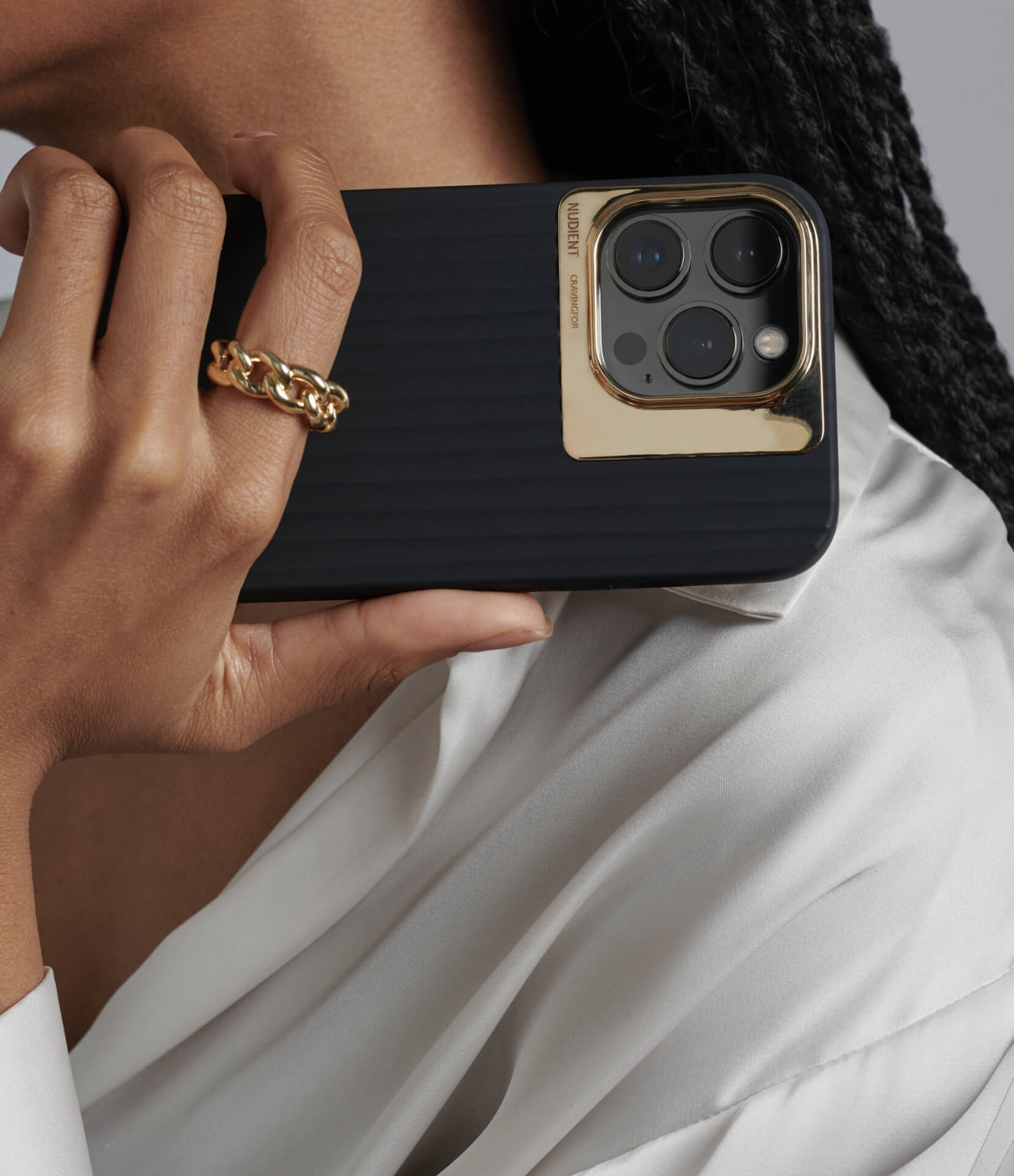 Nudient x Cravingfor
In collaboration with Nudient, a limited version case with details in 15 grams of solid gold. Your phone acts as your partner in all life-defining moments. Choose to make those moments unique and special.
A mobile case with the opportunity of enhancing the detail around your phone's camera to white gold, yellow gold, platinum or additional elements such as diamonds. Engrave initials such as your partner's name or anything else that you treasure for an exclusive and luxurious feel.
Made to order, any way you desire.