Christmas Gifts Refund Extended To Jan 7 • Free Insured Shipping & Returns Worldwide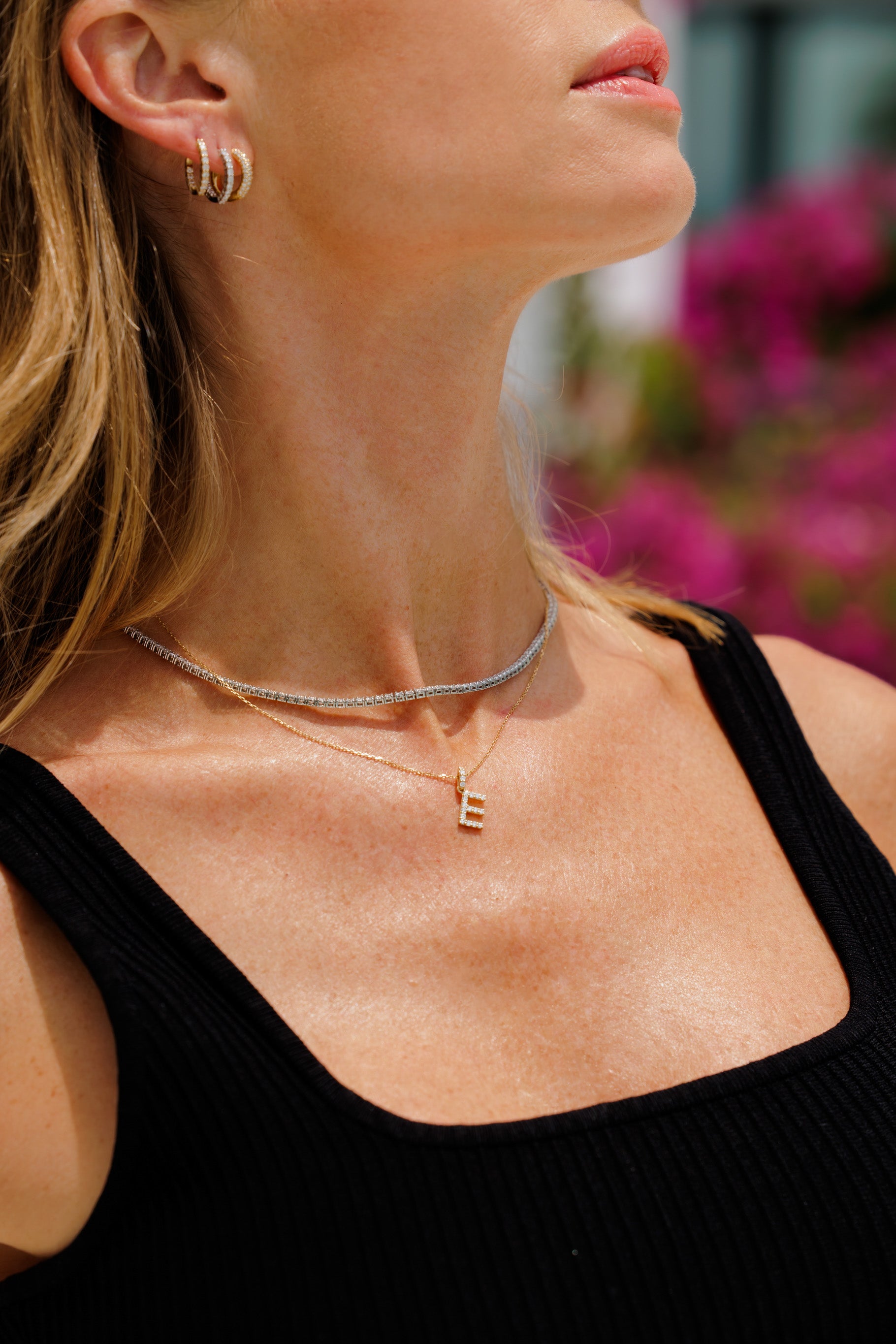 In a world where expressions of love often come and go, there exists a masterpiece that transcends time – the Love Letter Diamond Necklace. This handcrafted necklace is more than just an exquisite piece of jewelry; it is a range of emotions, carefully designed to capture the essence of your affections.
Crafted by hand, the Love Letter Diamond Necklace intertwines the brilliance of diamonds with the purity of 18 karat gold. Each diamond is hand-selected to radiate a captivating sparkle, symbolizing the light that love brings into our lives. 
What sets the Love Letter Diamond Necklace apart is its ability to be customized, allowing you to imprint your personal touch.  This necklace becomes a reflection of your unique love story. A necklace that's more than accessory; it is an embodiment of the love that words alone cannot express. It becomes an heirloom, passed down through generations, carrying with it the stories of enduring love and cherished memories.
The love letter necklace is our most loved icon and one of our bestsellers. 
Wear your own diamond letter around your neck to empower yourself, or the letters of your cildren to always keep them close to your heart. Every piece is handcrafted in 18 karat gold with diamonds.
The love letter necklace has grown into a full collection where you find the 2 letter necklace and 3 letter necklace. In the love letter collection we also have love letter bracelet, and love letter ring. 
The latest addition to the love letter collection is the large love letter necklace as well as the initial diamond necklace. 
The love letter collection has something for everyone and can be customized in the gold color of your choice, as well as a longer or shorter chain. If you prefer a full name necklace, contact us.